Matriculation and welcome party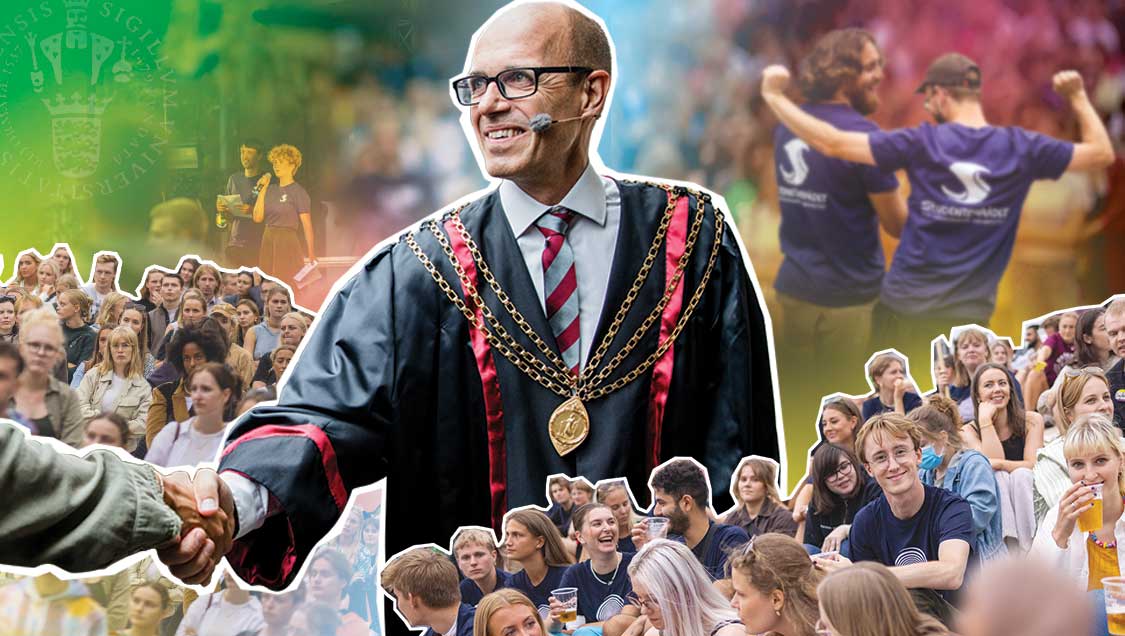 The official welcome for you as a new student
Every year, the University of Copenhagen welcomes all new students in connection with the study start. This happens at the Matriculation Ceremony, which is the University's official welcome for new students.
Here, you will meet your future fellow students and tutors, and the Rector will officially welcome you to the University. You are also invited to the welcome party with concerts by the musical artists Brimheim and Kalaset.
When: Friday 25 August 2023 (see times in programme)
Where: Frue Plads, 1168 Copenhagen and North Campus, Universitetsparken 3, 2100 Copenhagen Ø.
It is optional if you want to attend.
The event is outdoors.
The event is for new students only. It is not possible to bring any companions.

Remember to get your ticket
You need a ticket to attend, which you will receive by registering for the event via the email you will receive in early August.
If you haven't received an email by 10 August with the registration link , please send an email to immatrikulationsfest@adm.ku.dk.