Matriculation Ceremony 2022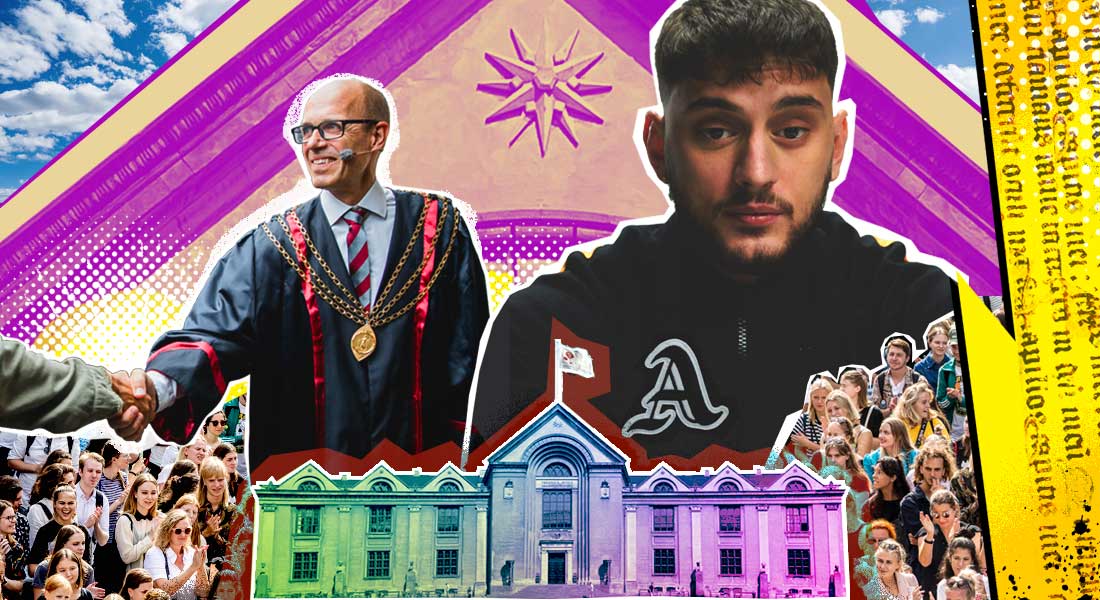 The official welcome for you as a new student
Every year, the University of Copenhagen welcomes all new students in connection with the study start. This happens at the Matriculation Ceremony, which is the University's official welcome for new students. 
When and where: 26 August 2022 from 14:00 to 17:00
It is optional if you want to attend.

Remember to get your ticket
You must have a ticket to participate. You will get the ticket by signing up for the Matriculation via the link given in your letter of admission.

If you are an international student or a new Master's student with a BA from another university, you will receive an email at the beginning of August with a link to sign up for the Matriculation.
14:00 The gate opens (have your ticket ready for check-in)
Meet other new students and participate in the activities at Frue Plads.
15:00 Matriculation Ceremony begins - meet your host
15:15 Speech by Rector Henrik C. Wegener
15:30 Concert by Artigeardit
15:50 The Rector and Prorector shake hands with the new students
Walk through the ceremonial hall and meet your Dean in 'Lindegården'
17:00 Thank you for joining :-)


Visit the student café 'Studenterhuset' after the ceremony
From 16:30 the student café 'Studenterhuset' is open for all new UCPH students to mingle, hang out or dance. Studenterhuset is located at Købmagergade 52.
We are looking forward to welcoming you.
See highligts from the Matriculation Ceremony  2022 here: